Back
Wang Keping, Découverte
Wang Keping
Découverte, 2022
Bronze – Bocquel art foundry
250,5 x 122 x 104 cm
Courtesy Wang Keping and Galerie Nathalie Obadia (Paris, Brussels)
Découverte draws from an eponymous sculpture in plane tree, displayed for the first time in 2022, when the artist set up an open-air studio in the gardens of the Rodin Museum. With its voluptuous curves that celebrate femininity, the sculpture appears in its simplest form, while its title, subtly evoking its nudity, also promises the viewers they will grasp the discovery Wang Keping has made: a sculptural language reduced to the essence of forms – a chest, the delicate nape of a neck, or a discreet lock of hair.  
The use of bronze highlights the roughness, the play of light and the volumes specific to wood, the artist's favourite material, while endowing the work with a new materiality.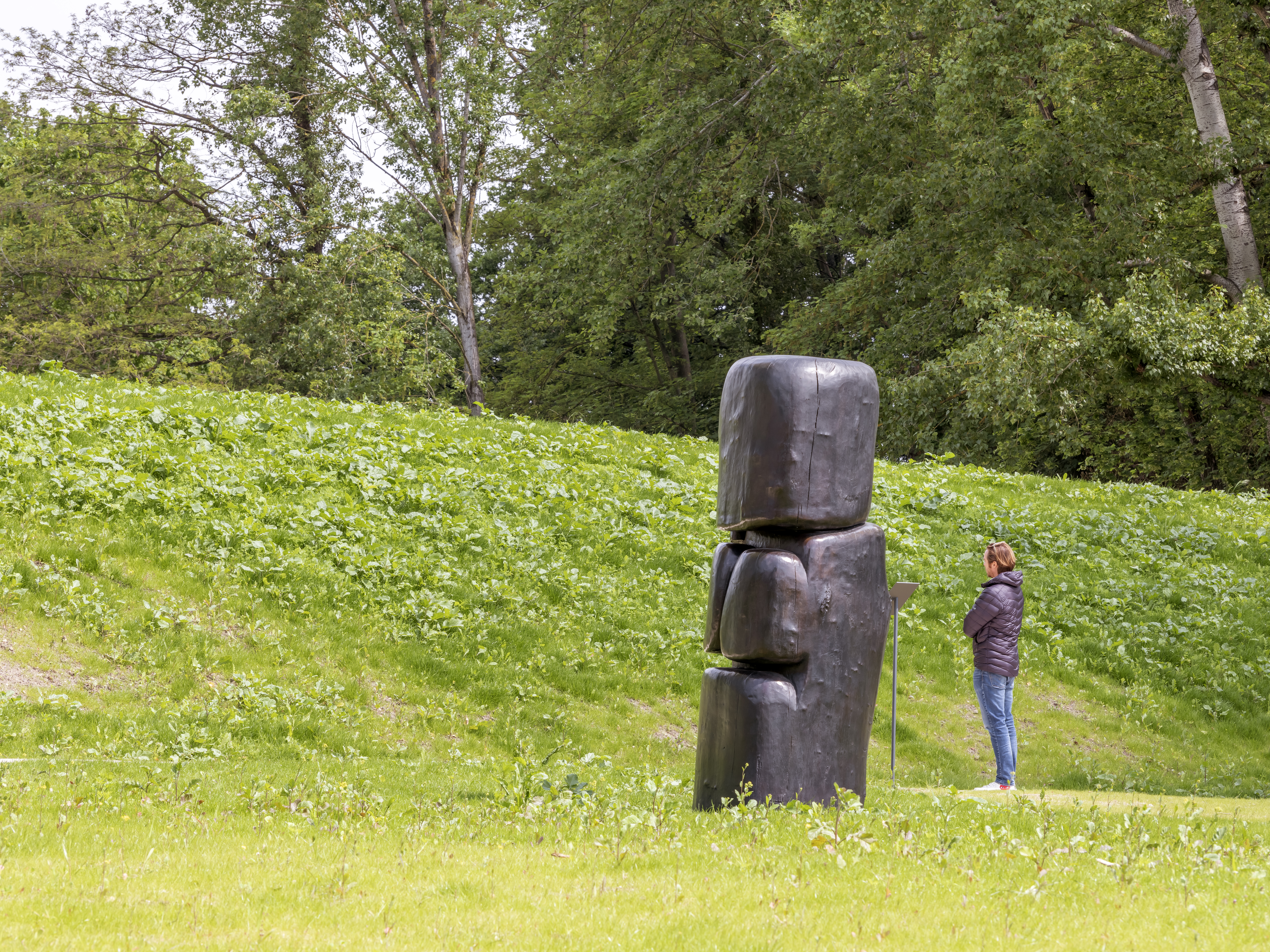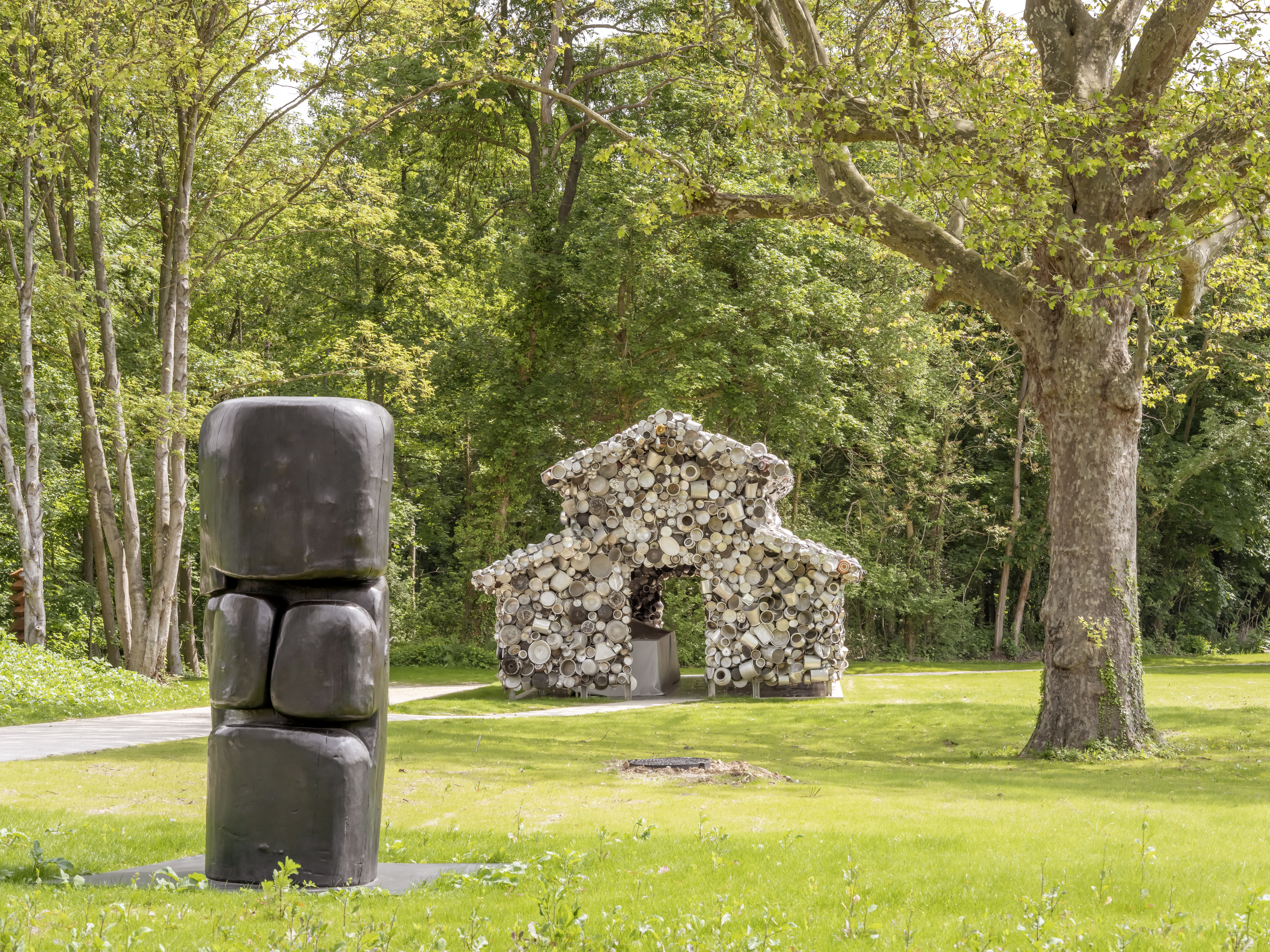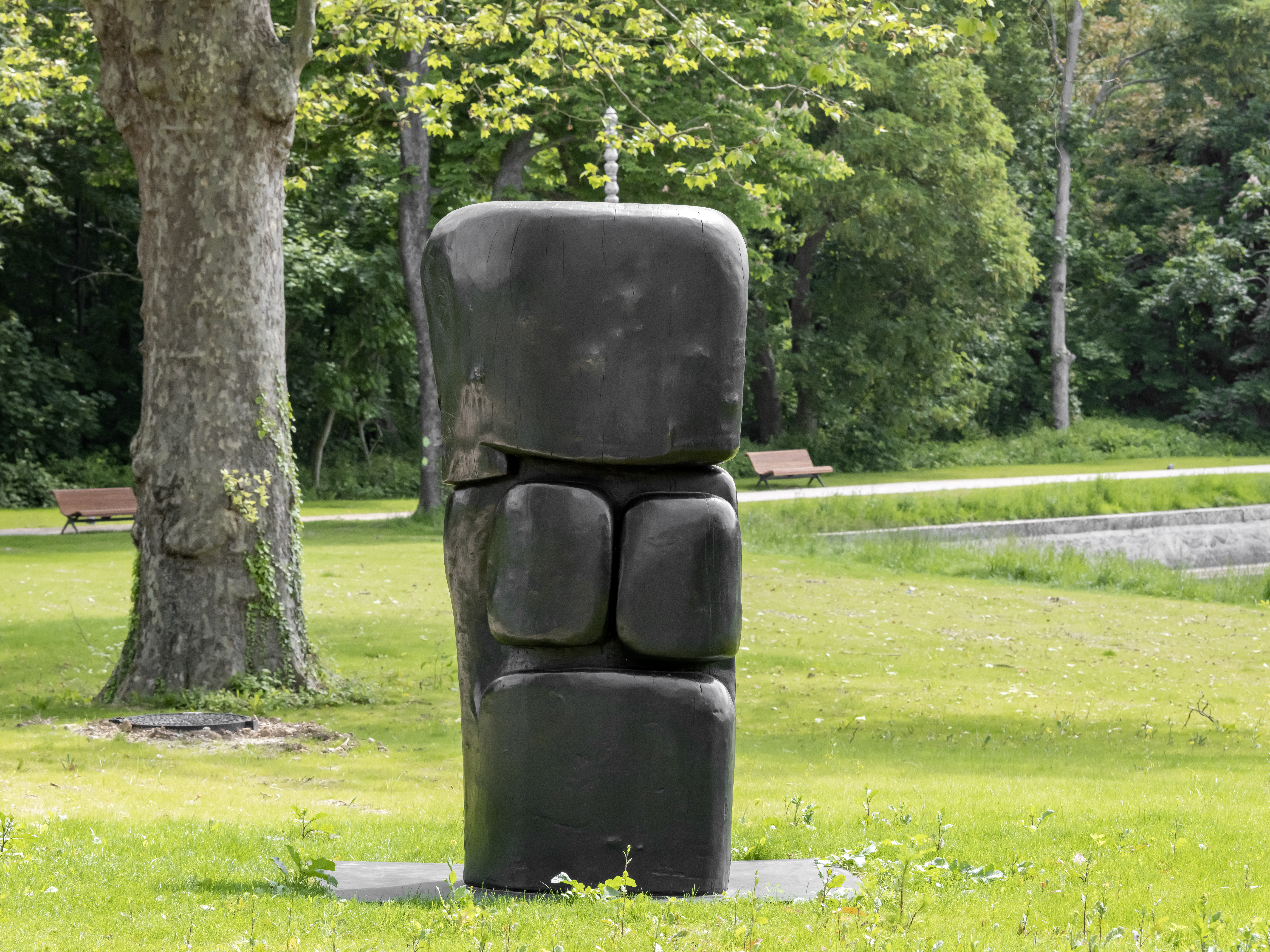 Biography of the artist
Born in 1949 in Beijing, China. Lives and works in Paris, France.
Wang Keping is one of the founders of Chinese contemporary art, because of the key role he played in the 1970s Chinese artistic avant-garde. He left China and moved to France in 1984. He has since developed a virtuoso body of work that explores all the possibilities of wood, internationally recognised as one of the most important contributions to contemporary sculpture. The artist recently held solo exhibitions at the Rodin Museum and the Guimet Museum in Paris.