Back
Sarah Lucas, Florian and Kevin
Sarah Lucas  
Florian, 2013   
Bronze   
135 x 495 x 250 cm   
Courtesy Sarah Lucas and Sadie Coles HQ (London)   
Sarah Lucas  
Kevin, 2013  
Bronze   
150 x 460 x 135 cm
Courtesy Sarah Lucas and Sadie Coles HQ (London)
Sarah Lucas's Florian and Kevin are large-scale sculptures depicting giant marrows, cast in bronze. The marrow has appeared multiple times in her work, and functions as a symbol of growth, fecundity and of the English pastoral tradition (evoking Harvest Festival displays and country fair competitions). She has remarked upon the "tradition in England, mostly among men, of growing super large vegetables and showing them off at harvest time. A prize for the biggest." 

Sleek and supine, the imposing scale and tactile finishes of the snaking vegetables appear simultaneously majestic and comic, austere and absurd. The artist has co-opted the anthropomorphic potentials of foodstuffs throughout her career, repurposing their likeness to evoke double edged insinuations.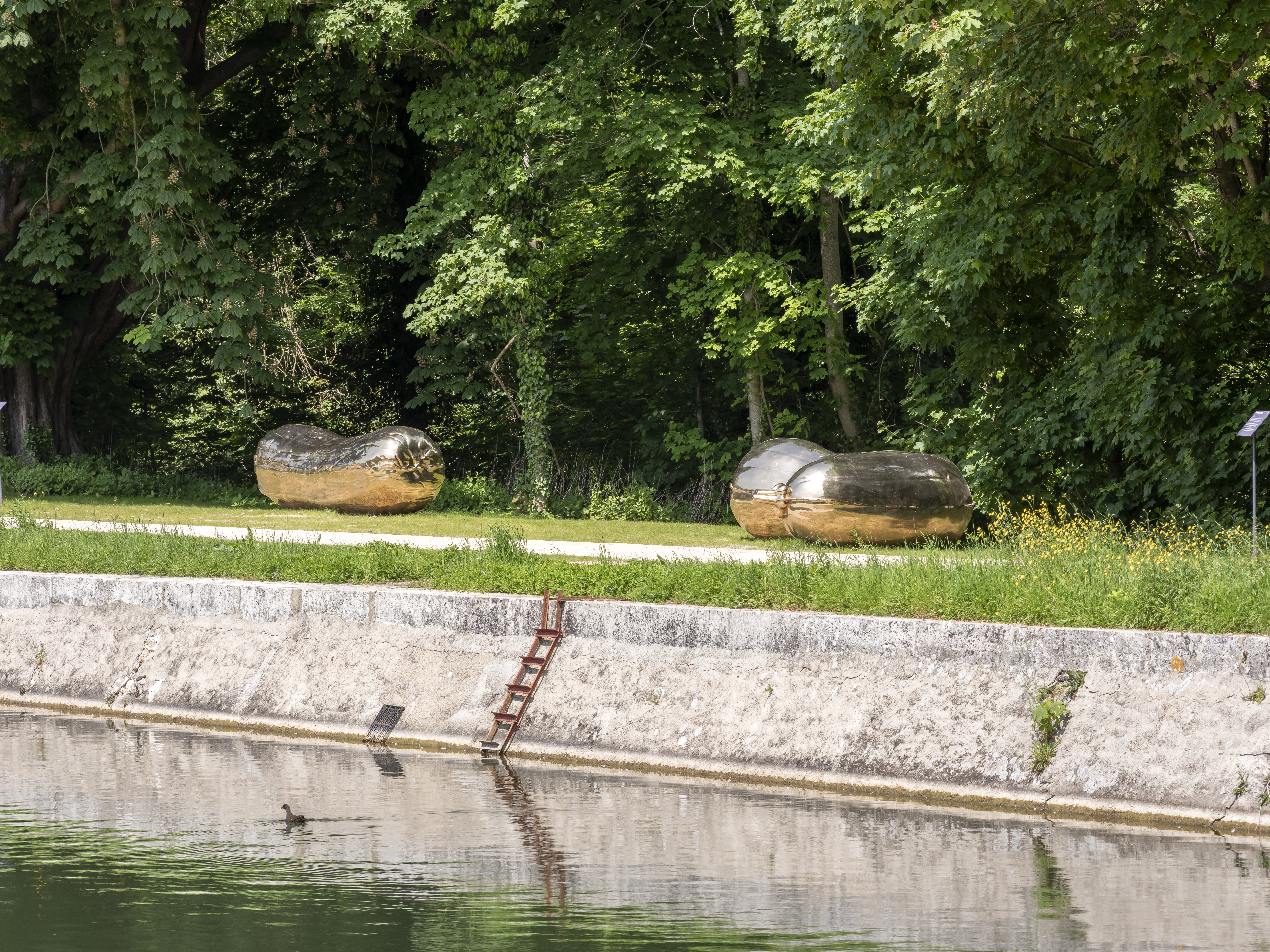 Biography of the artist
Born in 1962 in London, UK, where she lives and works.
Sarah Lucas counts as one of the most important British artists of the last three decades. Photographer, sculptor, she is an active member of Young British Artists, an artistic group that emerged in London in the 1990's. Her work is characterized by irreverent humor and by the use of everyday 'readymade' objects – furniture, food, tabloid newspapers, tights, toilets, cigarettes – to conjure up corporeal fragments.