Back
Christian Boltanski, Animitas
Christian Boltanski
ANIMITAS, 2021
180 cast iron bells, steel rods, plastic
Variable dimensions
Courtesy Estate Christian Boltanski and Marian Goodman Gallery
Frédéric Jousset Collection
Dedicated to the stars, Animitas is composed of hundreds of Japanese cast-iron bells attached to long rods planted in the ground that blow gently in the wind. The installation sketches out a map of the sky as seen from the southern hemisphere on the birth date of the artist, on the 6th of September 1944. According to the artist, the melody of the bells evokes "the music of the stars and the voices of drifting souls", encouraging both meditation and remembrance. 
Wind bells are traditional and popular items in Japan, appreciated especially in summer, because of the supposed freshness of their sound. Usually, a small piece of paper with a prayer or a haiku is hung from the bell, indicating the direction of the wind. Christian Boltanski has substituted the poem with a small transparent plate, which catches and reflects the sun light.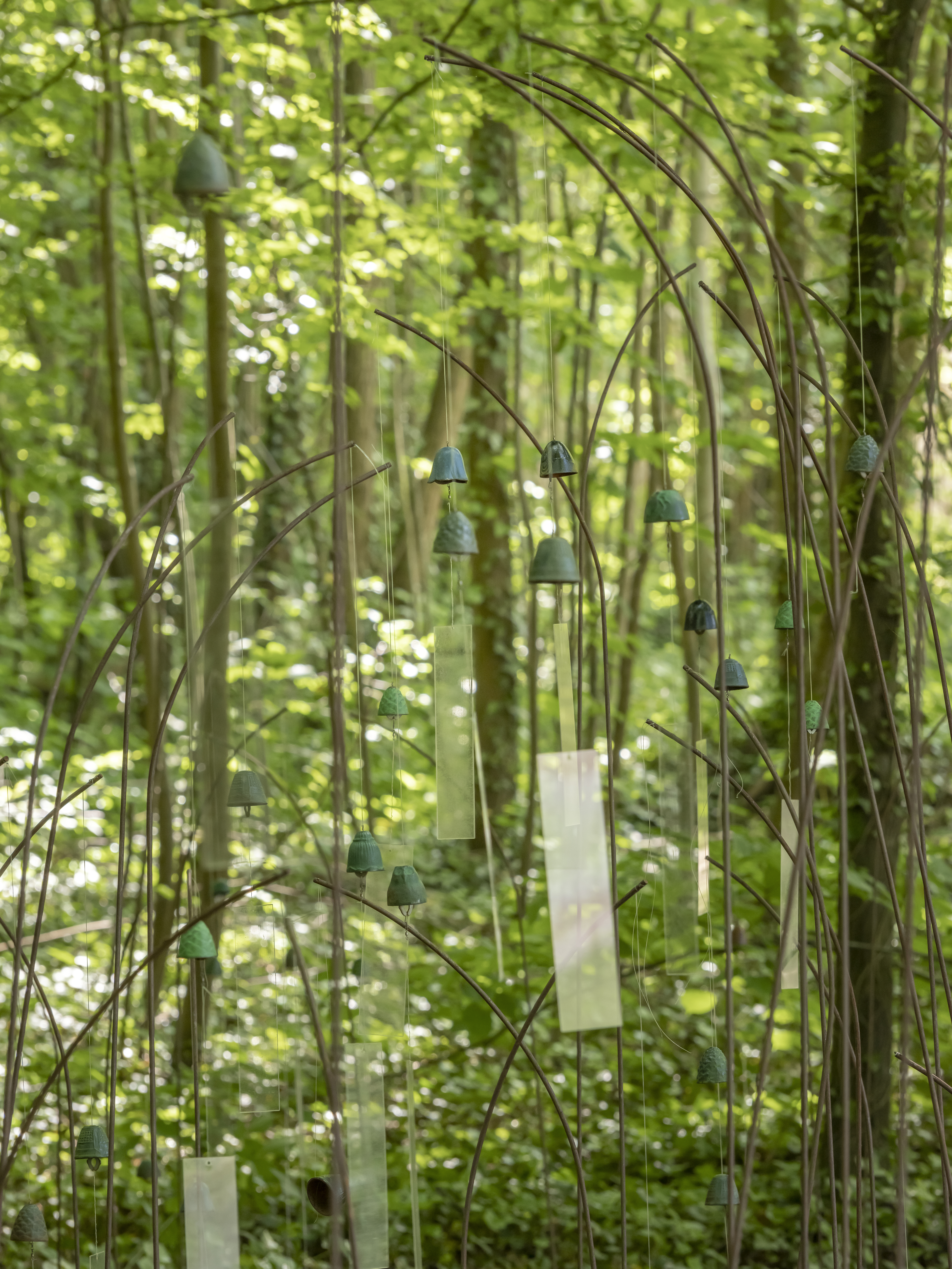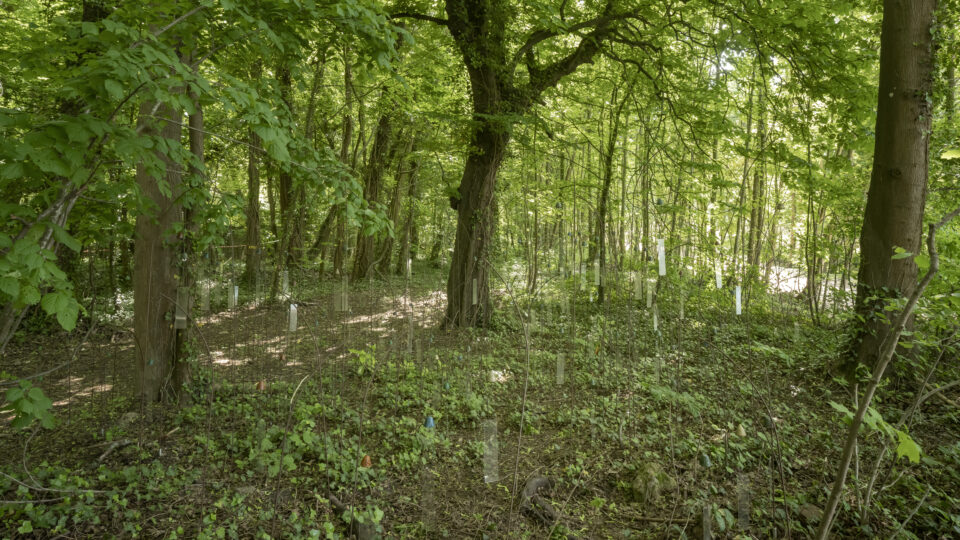 Biography of the artist
Born in 1944 in Paris, France, where he died in 2021.
Self-taught artist and key figure in the art world, Christian Boltanski is famous for the installations he makes out of photographs and objects he found. At the end of 1960s, he began to develop a "personal ethnology", marked, among others, by the influence of Claude Lévi-Strauss and Harald Szeemann. At the same time, drawing on museology, he exhibited inventories of items of anonymous owners. The artist used objects (photos, pieces of clothing, bells, flowers...) to give voice to absent subjects, which are an invitation to the viewer to meditate and contemplate.