Back
Tony Cragg
Mean Average, 2018
Fiberglass
620 x 261 x 237 cm
Courtesy Tony Cragg and Thaddaeus Ropac (London, Paris, Salzburg, Seoul) 
In his work, Tony Cragg creates new connections between natural formations and human creations. In his series entitled Rational Beings, the artist draws on geological phenomena such as sedimentation and erosion to create works that blend figuration and abstraction. The surface of Mean Average evokes the weathering of a rock by wind and water. At the core of the sculpture, a central vertical axis acts as a spine. Around it, humanoid silhouettes emerge from the undulating biomorphic mass, seeming to appear and disappear in turn, depending on the viewer's perspective.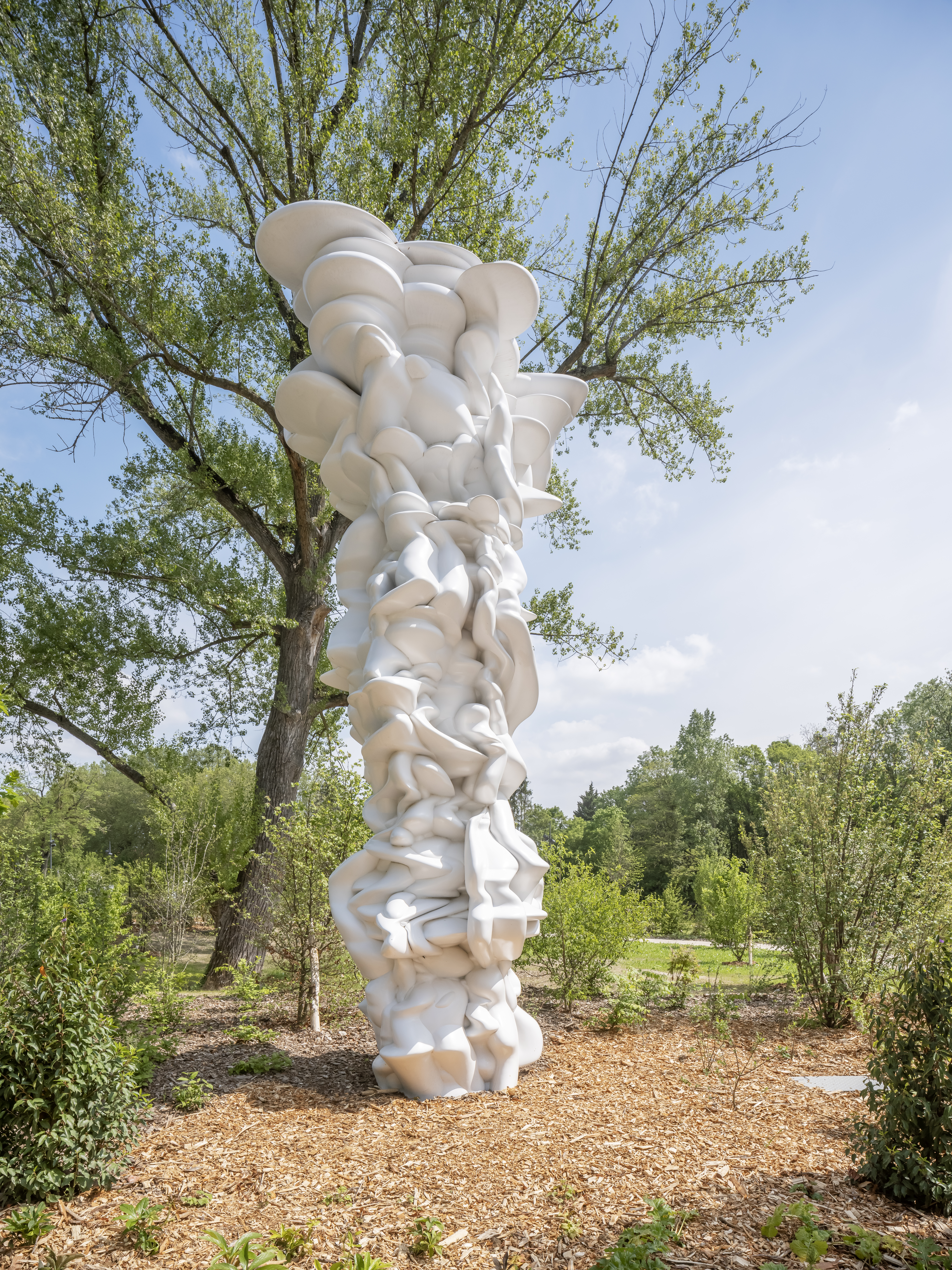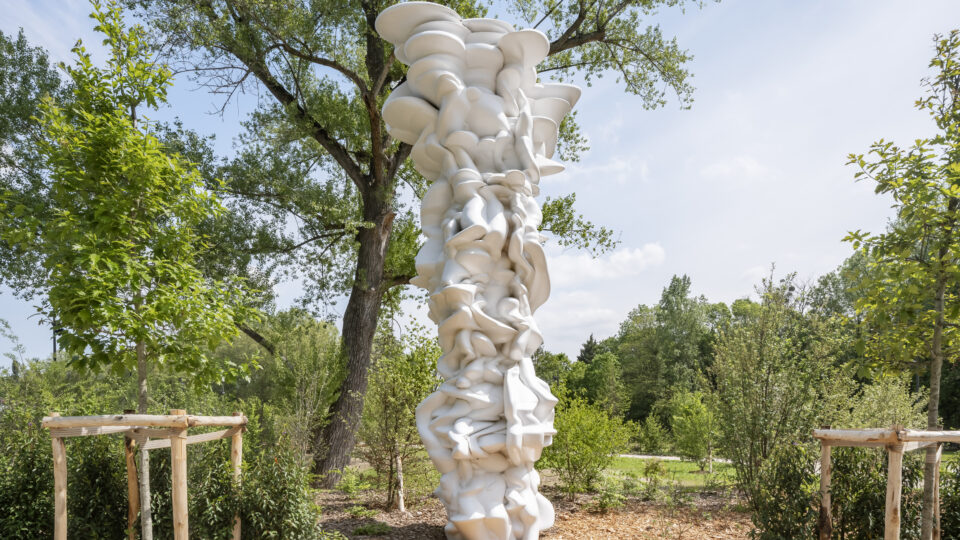 Biography of the artist
Born in 1949 in Liverpool, UK. Lives and works in Wuppertal, Germany.
One of today's leading sculptors, Tony Cragg is best known for his use of different materials, ranging from found objects to more traditional materials such as bronze, wood and marble.
The artist explores the complex relationship between the natural and man-made worlds to establish a distinctive and innovative sculptural language. In 1988 he represented the United Kingdom at the Venice Biennale and was awarded the Turner Prize by the Royal Academy in London.