Back
Kiki Smith, Teeth Fountain
Kiki Smith
Teeth Fountain, 1995
Bronze, pump, water
125 x 81 x 70 cm
Courtesy Galerie Lelong & Co (Paris)
In 1979, Kiki Smith began studying a medical treatise, Anatomy: Descriptive and Surgical (1858) by the surgeon Henry Gray (1827-1861). She quickly became interested in dissecting human anatomy by working from medical images. Organ after organ, she isolated fragments from the invisible inner body and reproduced them in series.
This huge mouth sculpture represents an open, dissected body, exuding fluids and substances, and acts here as a narrative vessel. Kiki Smith does not seek to recreate the clinical image of a jaw, but instead evokes its function. She reveals a mechanical body that is at the same time vulnerable, powerful and repulsive. Its activity, governed by our reflexes, is beyond our control.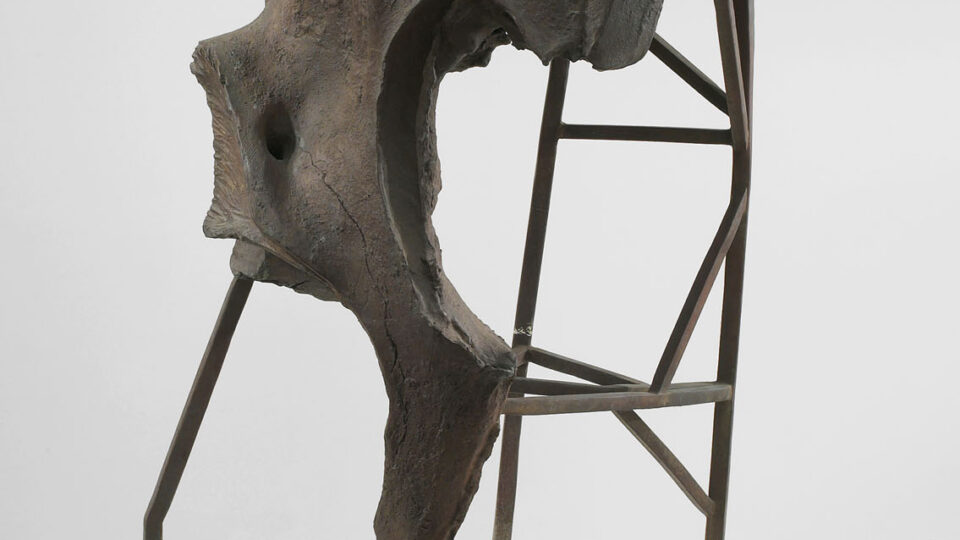 Biography of the artist
Born in 1954 in Nuremberg, Germany. Lives and works in New York, USA.
Kiki Smith is known for her multidisciplinary practice, which includes sculptures, printmaking, photography, drawings, books, tapestries and various objects. Since the 1980s, she has taken an interest in representing the human body and animality, sometimes in a disturbing, altered or fragmented way.
In the 1990s, her research began to centre on the cosmos and the myths; she then combined animality and fairy tales in her works and installations, suggesting both wonder and fear.