Back
Ida Ekblad, Kraken Möbel #22091 and #20874 
Ida Ekblad
Kraken Möbel, 2020
Wood, paint, cast iron, lacquer
76 x 80 x 76 cm
Kraken Möbel, 2020
Wood, paint, cast iron, lacquer
75 x 160 x 76 cm
Courtesy Ida Ekblad and Galerie Max Hetzler (Berlin, Paris, London)
The artist assembles discarded urban elements spontaneously, without any apparent rationality. Deliberately distancing herself from any form of method, the artist follows an experimental and spontaneous logic, with constant references to the everyday life. Initiated in 2019, her series of benches, which come in different colours, invites the public to interact with the sculpted work. Kraken Möbel translates as 'Octopus Furniture', a reference to the cast iron octopuses that support the seating. In Norse mythology, the Kraken evokes a powerful imaginary, as it is known to drag ships into the ocean's depths.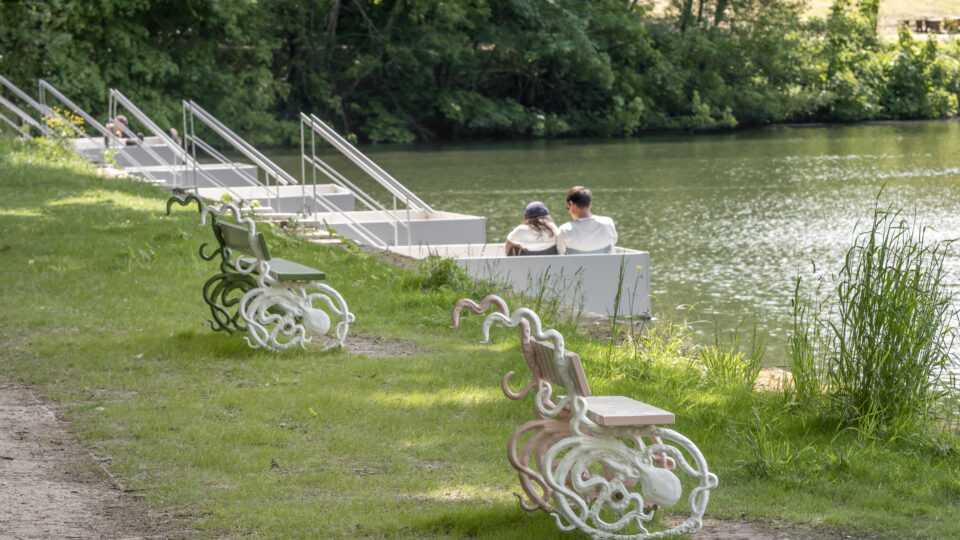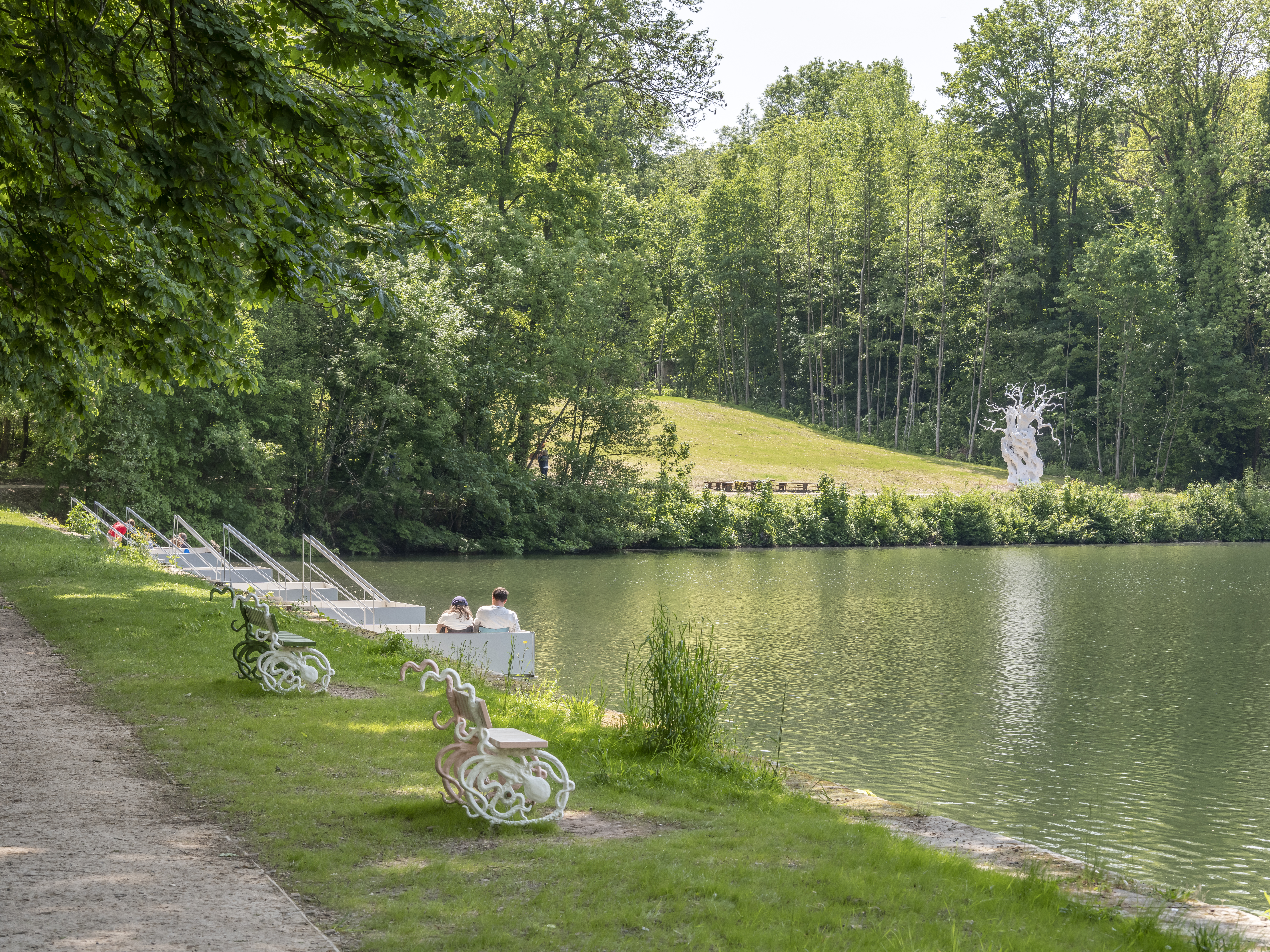 Biography of the artist
Born in 1980 in Oslo, Norway, where she lives and works.
Ida Ekblad is a painter, sculptor, publisher, music producer, curator and designer. Her sources of inspiration include folk art, garbage, Samuel Beckett, youth culture, the natural forces of the elements, Gena Rowlands, traditional crafts, and so on. Everyday life is central to her work. She has taken part in the Venice Biennale and her work has been the subject of numerous solo shows around the world.