Back
Ernesto Neto, Caring time, In the corner of life and A tree on the way
Ernesto Neto
Caring time, 2013
130 x 98 x 163 cm
Corten steel 30mm, ceramic, plants (Nephrolepis Green Lady and Vrisea Arden

In the corner of life, 2013
191 x 330 x 220 cm
Corten steel 30mm, hammock
A tree on the way, 2013
43 x 695 x 420 cm
Corten steel 30 mm
Courtesy Ernesto Neto and Galerie Max Hetzler (Berlin, Paris, London)
Ernesto Neto's works evolve with fluidity, often becoming immersive installations that blend different elements of his practice. His series of steel sculptures, begun in 2013, evokes pieces of furniture assembled in the shape of tree branches, which can be interpreted as resting places. They fit together like toys assembled from prefabricated elements. These steel sculptures are designed to partially oxidise over time, turning into a deep reddish brown, thus questioning the nature of the work of art, that we expect to be immutable.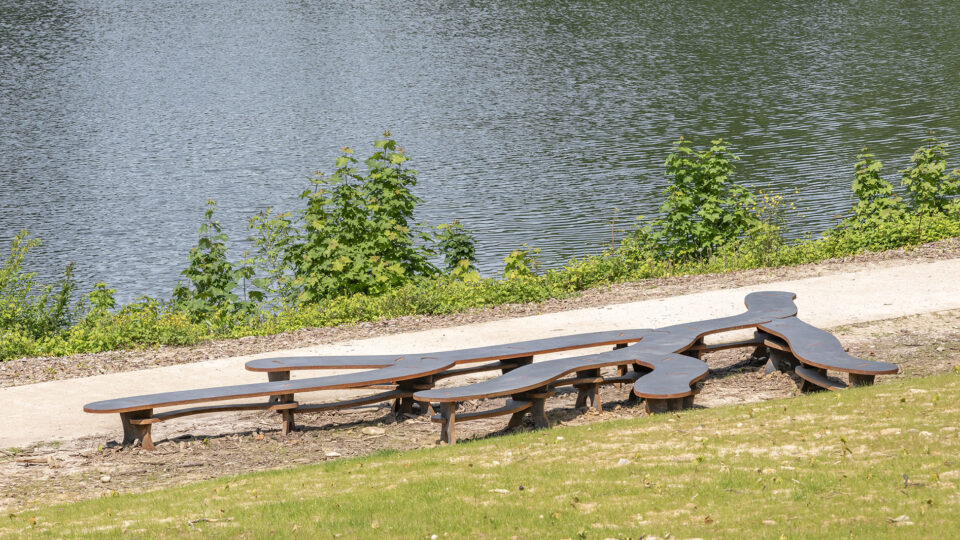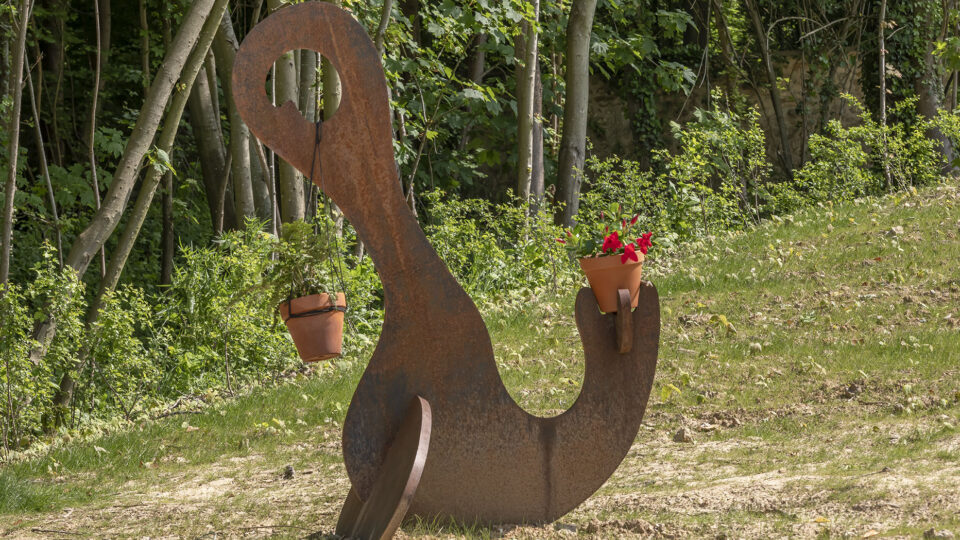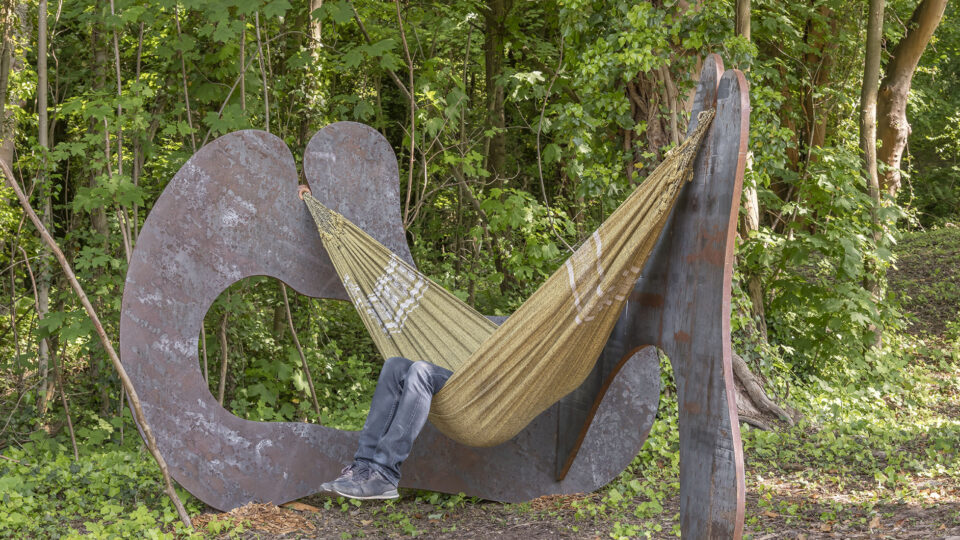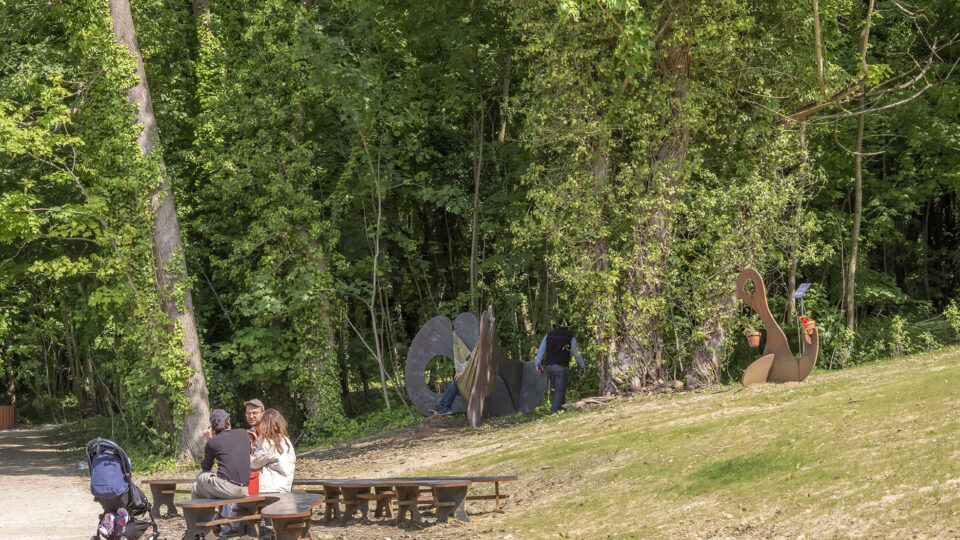 Biography of the artist
Born in 1964 in Rio de Janeiro, Brazil, where he lives and works.
Ernesto Neto is a Brazilian Conceptual artist whose installations offer viewers a chance to touch, see, smell and feel his artworks for a truly sensory experience. His practice explores the boundaries of social and physical space through biomorphic, tactile and interactive structures. The artist held his first exhibition in 2011 at the Museo de Arte Contemporáneo de Monterrey in Mexico and since then has been the subject of numerous exhibitions worldwide. His work can be found in the permanent collections of the Tate Gallery in London, the Centre Pompidou in Paris and the MoMA in New York, among others.