Back
David Nash, Balance Column
David Nash
Balance Column, 2021
Corten steel
305 x 175 x 160 cm
Courtesy David Nash and Galerie Lelong & Co (Paris)
Verticality is an important component of David Nash's work. His sculpture Balance Column, in Corten steel, evokes cairns, those artificial mounds of stones erected on beaches. As roughly cut with an axe, David Nash's geometric forms are stacked in a column whose balance seems sometimes unstable and sometimes safe. For him, form must contend with different parameters in order to flourish: material, space and movement.
Image :
David Nash, Balance Column, 2021, acier Corten, 305 x 175 x 160 cm. Courtesy David Nash et Galerie Lelong & Co (Paris) © Luc Boegly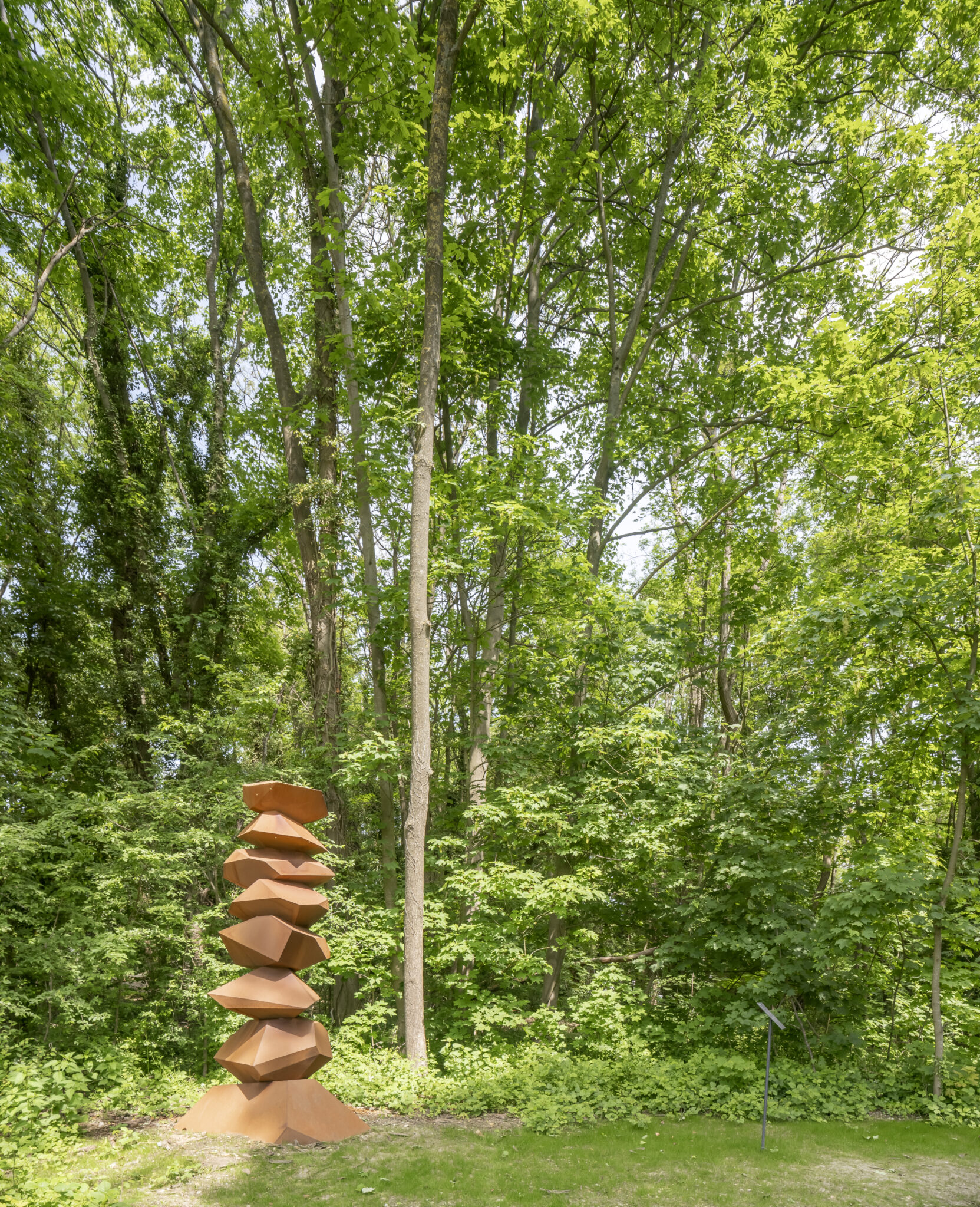 Biography of the artist
Born 1945 in Esher, UK. Lives and works in Blaenau Ffestiniog, Wales.
For over 50 years, David Nash has been guided by a creative instinct obedient to his preferred subject: trees. Taking the form of sculptures – sometimes monumental, sometimes humbler in format – the artist adapts to the form dictated by the trunk or branch to conceive his sculptures and installations.
Although David Nash began sculpting on a variety of woods very early on, his practice now includes bronze, aluminium and Corten steel, with which he works in a variety of geometric forms: cubes, spheres, domes and columns.