Back
Barry Flanagan, The Juggler
Barry Flanagan
The Juggler, 1994
Bronze
222 x 96 x 67 cm
Courtesy Galerie Lelong & Co (Paris)
Barry Flanagan's representations of hares became his 'signature'. They embody a universal figure, sometimes burlesque, sometimes melancholic. The Juggler features a juggling hare. The inscription 'Hello Joseph! he cried' on the base comes from the drawing of a juggler by Jack Butler Yeats, which Barry Flanagan owned.
The artist evoked in his work the history of art with freedom and virtuosity, through unexpected associations, falsely casual modeling and balance finds as he personifies it here with his juggling hare.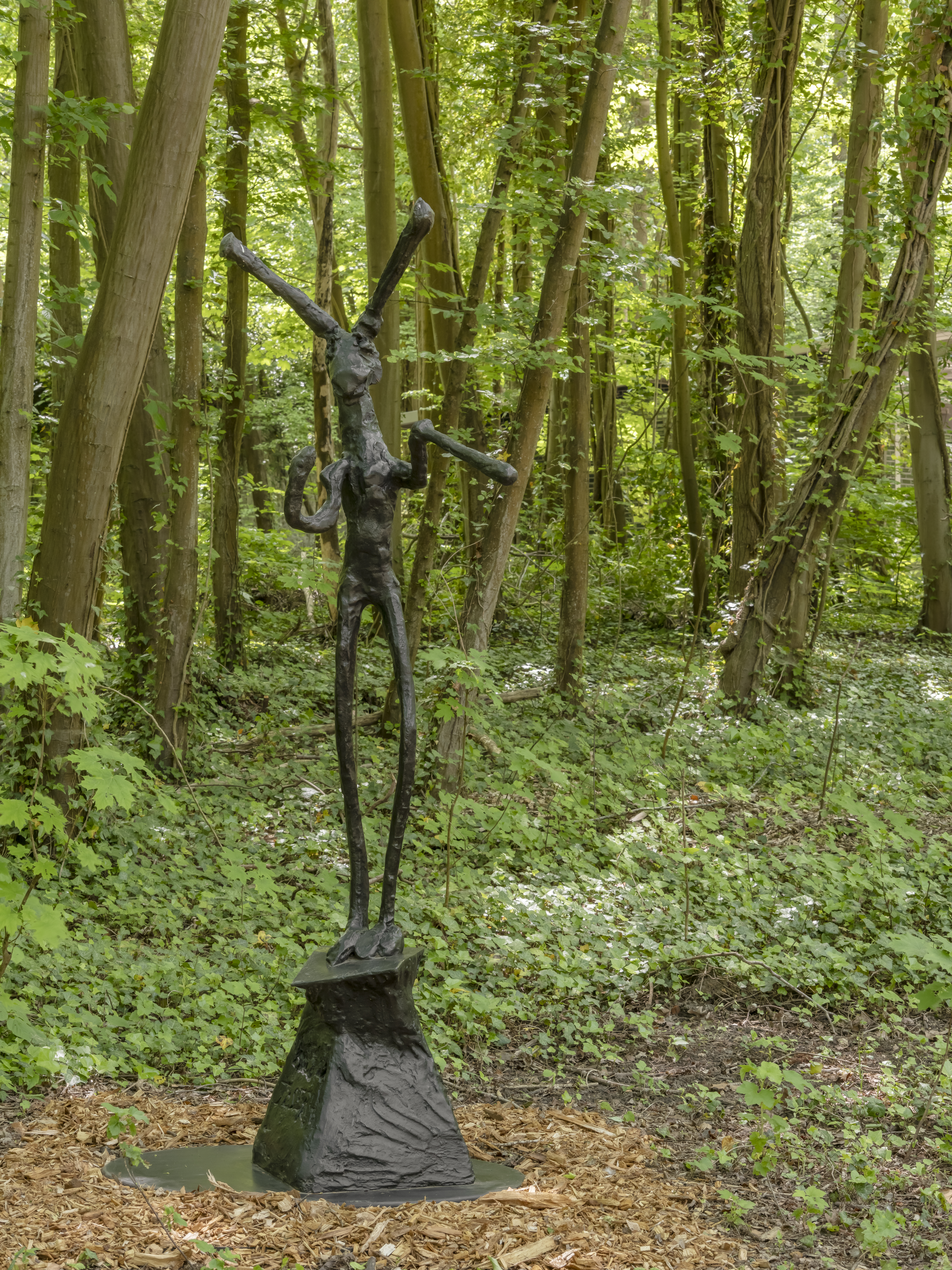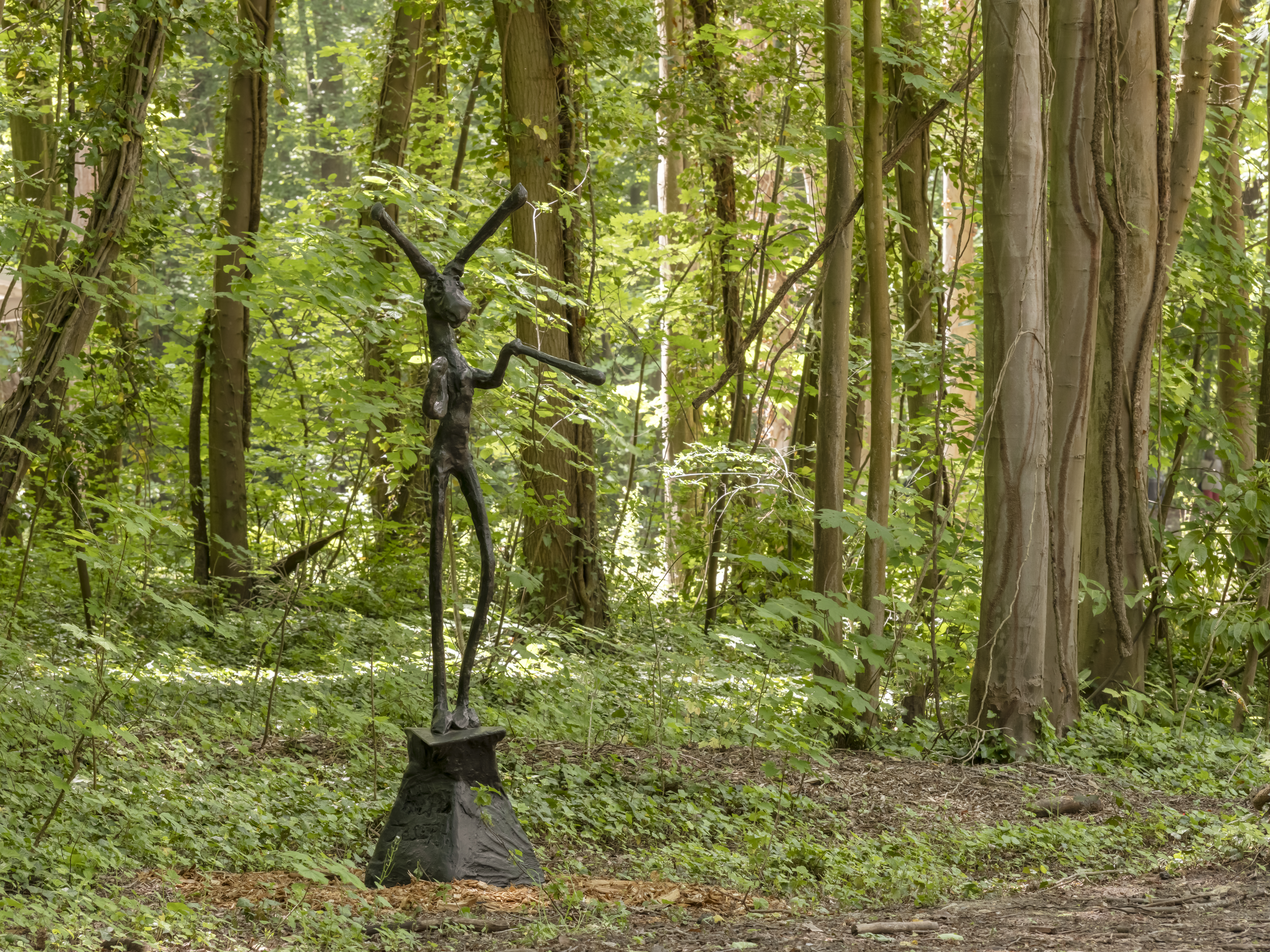 Biography of the artist
Born in 1941 in Prestatyn, Wales. Died in 2009 in Ibiza, Spain.
A multidisciplinary artist, Barry Flanagan drew, engraved, sculpted and wrote. Very early on he became interested in Pataphysics, in Alfred Jarry's "science of imaginary solutions", and celebrated the absurd. His sculptures blend the everyday, the imaginary and the fantastic.
Best known for his representations of hares, he did not limit himself to this animal and developed a large body of work in which animals and humans mingle, and through which he paid tribute to sculpture, dance and literature. In 1982, he represented Great Britain at the Venice Biennale.